I Need Your Input, Please – Do You Want Pet Tech At The Conference?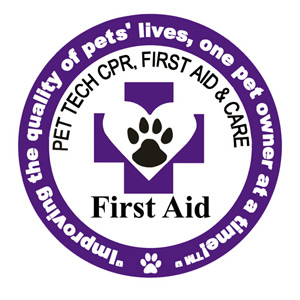 One of the greatest pleasures I receive when putting together the details for the upcoming 2014 PetSittingOlogy Conference is the input from other pet sitters.
I love receiving suggestions for topics and speakers, being connected to potential sponsors, and hearing details that would make the event that much better for you.
One such approach is today's topic: a potential Pet Tech training and certification course built right in (and at no additional charge… keep reading!).
Are you familiar with Pet Tech?
At its core, Pet Tech bills itself as the first international training center dedicated to CPR, First Aid and Care for dogs and cats.
As pet sitters complete their own training, many go on to become trained instructors to teach other pet sitters in their local market to become trained, themselves. Instructors will learn the necessary skills and teaching methods to properly train pet owners in first aid and care, too.

We Need Your Input, Please!
Do you like the idea of a Pet Tech course built into the event (and at no additional charge?!)?
The 2014 Pet Sitting Conference just keeps getting better and BETTER! We are THRILLED to announce that we could be offering a Pet Tech Certification Class!
That's right, INCLUDED in your ticket registration fee would be the Pet Tech Certification Course and that means you would leave the conference trained and certified in pet first aid and CPR.
(Think about how that will look to your clients! And do you think they might understand your departure for just a few days when you tell them, "…and I'm coming back trained and certified in pet first aid and CPR!")
You would also be able to use the Pet Tech symbol on your web site AND be able to take home the Pet Tech Pet Saver book that has all of the information taught in the class. This class usually costs between $75 and $130 (or more) but for attendee's of the conference – it would be FREE!
Linda Kay Taylor, owner of Carolina Pet Angels and certified Pet Tech Trainer would be teaching the course.
At PetSittingOlogy, we want to make your experience at the conference as valuable as possible.
To do that, we would appreciate your input on what topics you would like to see addressed in the certification class. Please complete and submit the poll with your top 5 choices and Linda may focus on the topics that have the most interest.
YOU have a voice on what happens at the conference! We value your input, your opinion, your feedback… after all, it is YOUR conference!
Don't Miss Out
Register for the 2014 Conference right now! Visit http://www.petsittinglive.com to join us.