Our Very Best Of PetSittingOlogy From 2015 – The Top 10 Posts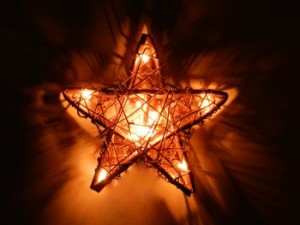 A lot has happened over the past 12 months both personally and professionally.
Personally, I'm beyond proud to have welcomed my son, Harrison Grant, to the world on May 28.
Professionally, I'm beyond lucky to have found our new PetSittingOlogy Communications Manager, Amy Mattison (click here to Friend her on Facebook and say hello!). https://www.facebook.com/amy.mattison.2
Titles are weird and I don't think her title does her justice.  Simply put, Amy works 10-feet from me in our office and among many other things she manages our social media accounts, runs our Client Services division, and helps me remain sane, focused, and on track.
Something I've quickly learned while in the film industry is that it truly takes an extraordinary team around you to create, produce, and share anything of value.
Aside from Amy, 2015 has also brought me closer to our colleagues Laura Capra, Anthony Mucci, and Cindy Vet.  Much of what is listed below would not have been possible without them. Literally.
Here are our Top 10 Posts from 2015.  Feel free to bookmark this page so you can refer back to it throughout the year.

1) PSO Bus https://petsittingology.com/psobus/
2) #PSO2016 Announce Workshop Wednesday http://petsittinglive.com/workshop
3) Podcast episode and call for guests https://petsittingology.com/i-heart-the-pet-industry-episode-001/
4) Google Called and wants me to verify my listing. Is this legit? https://petsittingology.com/are-calls-from-google-legit/
5) Marcus Sheridan unplugged: https://petsittingology.com/marcus-sheridan-unplugged/
6) How Professional Headshots Changed Lives… https://petsittingology.com/professional-pet-sitter-headshots/
7) Start Blogging Now: 5 Places to Look for Dozens of Topics: https://petsittingology.com/5-places-to-look-for-blog-topics/
8) How to Get Vets to Refer You Business (and other important topics): A Chat with Dr. Andy Roark  https://petsittingology.com/how-do-i-get-veterinarians-to-refer-me-business/
9) How a Taylor Swift Concert Gave Me Profound Insight to My Pet Sitting Business https://petsittingology.com/taylor-swift-and-pet-sitting/
10) How to Rank for Specific Keywords (video) https://petsittingology.com/how-to-rank-in-google-keyword/