Having Trouble Hiring Pet Sitters for your Team? There is a New Approach that May Work for You.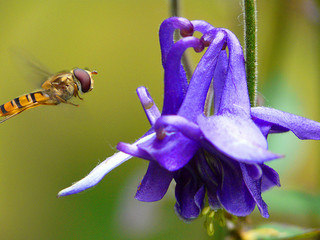 If you've been in the industry for any length of time, at some point you get to a place where you are just working way too hard.
It's time to hire.
The typical approach is to put the word out for pet sitters to join your team – either as ICs (independent contractors) or employees.
You may find yourself doing any of the following:
Placing an ad on Craigslist for potential applicants
Targeting local colleges for students
Finding housewives who want to make some extra money
Getting the word out to Vets in your area
Calling upon current clients who may make a good sitter
Bringing on retirees
Regardless of your success in any of these areas, there comes a time when you may find yourself with higher turnover than you'd like, and you need to go back to the drawing board to replenish your staff.

This process can get very tiring very quickly, and you may long for the days when you were just a solo sitter doing everything on your own again!
What's a pet sitting business owner who wants to grow to do?
Here's A New Approach To The Hiring Dilemma
Meet pet sitter Anthony Mucci of Daily Dog Walkers serving the Fort Lauderdale area in Florida.
As you'll hear in this teleseminar, Anthony began as a solo pet sitter, quickly grew, and almost accidentally (even reluctantly) stumbled upon a new approach for working with other pet sitters under his team.
Anthony operates in a unique, yet effective, way that is not quite franchising, it's not quite licensing, and it's not quite hiring employees.
It's so effective because it targets only those would-be employees who are extremely motivated, skilled and responsible enough to run their own pet sitting business. And that type of person is not looking for more money, going back to school, or plotting to steal your clients.
Anthony is generous enough to share the ins and outs (the exact details of his approach) on this conference call.
Join Joshua Cary as he interviews Anthony Mucci on this set up to see if this approach is right for you!
Press Play and Listen In Here
Direct Download Link: MP3 (63 MB) 1 hour 9 minutes total.
Interested in Pursuing This Approach?
Remember that this approach and concept can be adapted in a variety of ways to suit your business style and goals.
Anthony has graciously made himself available to answer specific questions about this group concept.
Feel free to post your questions and comments below.
Want More Tools, Resources, Support and Communication?
If you want to stay in the loop with upcoming training on this topic, please add yourself to the list below. We will only contact you via this method with info regarding this subject.
photo credit: dolorix (on/off) via photopin cc