Networking Within PetSittingOlogy: Are You Taking Advantage Of All Available Opportunities?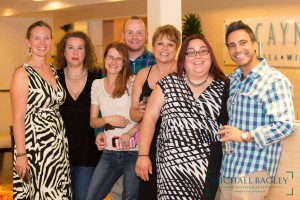 There was a recent thread in the PetSittingOlogy group on Facebook where Josh asked the question:
"How would you answer a friend who asks "What does PetSittingOlogy do?"
When I summarized the more than a dozen responses, do you know what the core theme was?
NETWORKING.
Google defines networking as a verb.  "To interact with other people to exchange information and develop contacts, especially to further one's career".
Networking opportunities within PSO that you should be taking advantage of and being active in:
PetSittingOlogy Training Center closed group on Facebook.
With over 300 members, this is a great way to meet, talk to, learn from and teach other pet sitters from around the world.  It is exclusively for those of us who have, at any time, purchased a product or service from PSO.  If you are reading this blog and are not in the group, I bet you qualify for membership.  We would love to have your input on all things related to running a pet sitting business including but not limited to marketing, promotions, web site, SEO, blogging….we talk about it all!
Specific example of a notable networking moment within the FB group:
Sarah Bara, owner of Best At Home Pet Sitting in Humble, TX has a dream of retiring and touring the country in her RV.  What if she coordinated her route with helping out other PSO pet sitters during their busy time?  Summer vacations, holiday seasons etc.  She could make a little extra money to support her social security and we wouldn't have to turn down clients – win win!
Sarah, I think you are going to be busier than ever and be able to meet a ton of awesome animals around the country!  Honk when you're close to Colorado!
If Sarah didn't have the PSO network, do you think her plan would be possible? Maybe, but it would have been a challenge certainly.  What would you say if you got a call from someone you didn't know and they said they were passing through the area and would like to help out with pet visits for a few weeks around the 4th of July?
The PSO network is making Sarah's dream a reality!
PetSittingOlogy Annual Conference in Las Vegas
The PSO networking experience is a year round online opportunity that goes live in October in Las Vegas.  This year will be the 5th annual event and I can say from experience that it gets better every year.  (Which is a high bar to reach, they have all been awesome!).
2 days of expert speakers, hands on workshops, sponsors to meet – it's jam packed!
Specific example of a notable networking moment at the conference:
I met Melanie Michon, owner of Happy Tails Animal Care in Clinton Corners, NY, at the conference in 2014.  We had more than pet sitting in common as the Hudson Valley of NY is my hometown.  A few months after the conference I was talking to my dad and he needed a pet sitter – from halfway across the country I could help him out!  I was able to refer Melanie, someone I knew personally and trusted and I was able to give my dad peace of mind that the animals would be taken care of by a professional.
PSO Bus to the 2016 NAPPS Conference in Orlando!
ROAD TRIP!!!
PSO has established a great relationship with NAPPS and what better way to show our support than heading to Orlando!  Plane tickets can be expensive so Josh has arranged for a private bus (with a bathroom) to drive down the I-95 corridor, picking up pet sitters along the way, stopping whenever and wherever we want to check out pet friendly attractions, to visit a rescue; really the possibilities are endless!
The bus is going to leave the Jersey Shore on March 9th.  Please click on the above link for more information and to sign up for a ride!  I have a feeling it is going to be epic!
PSO is networking at its finest.  I hope you are taking advantage of all of the above opportunities!
Top photo used with permission from Mike Bagley of Michael Bagley Photography.  (Another great member of the PSO networking community!)