How To Be A Better Pet Sitter – Part 3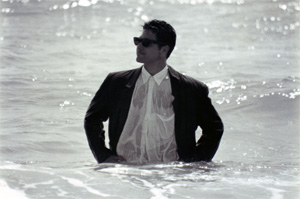 In Part 2 of this series, we sat down with some burgers and focused on the ways to give your clients exactly what they want, without them even knowing they wanted it.
I pointed out a wonderful section the PSI website written for pet owners and how to use it to your advantage.
Today in Part 3, we pull out all the stops and get you to be a better pet sitter by focusing on yourself. We start with a straight forward question:
Are you insane? No, seriously, are you insane?

Before you brush off the question, allow me please to accurately define the word 'insanity' as only Albert Einstein could have defined it.
According to the mad genius, insanity is doing the same thing over and over again and expecting different results.
Sadly, according to Einstein's quote, I've been insane for most of my life! At its core, this quote translates to mean that if you wake up every day, head into a job you dislike and do absolutely nothing to change the situation while holding on to a hope that one day things will miraculously change, you are insane.
This is an incredibly profound quote. Most of us, whether consciously or subconsciously, go about our days doing the same thing over and over again and expect different results.
So, fellow pet sitting business owner, what are you doing day in and day out in your business that is simply not working; yet you continue to do it?

Think long and hard…
It might be a marketing effort you keep going back to, like posting up fliers, posting on Craigslist or leaving business cards in a store.
It might be the way you talk with potential clients that rarely turns them into happy, repeat clients.
It might be your struggle to turn your pet sitting business into your full time job.
For me, it was feeling completely overwhelmed and becoming frozen with fear at all the tasks ahead. Day in and day out would present its new list of things to do, and I felt like I just couldn't keep up.
So I simply didn't.
Yet I still wondered why my life wasn't where I wanted it to be. I'd grab anybody's ear to rant about the unfairness of it all. See that, I was doing the same thing over and over again while expecting different results.
The minute I forced myself to 'break free' from the overwhelming feelings, I put a system in place that allowed me to take small steps to accomplish my goals.
Finally, I was insane no longer. I still must constantly remind myself never to become frozen again and to keep my eye on the prize.
Now It's Your Turn
Once you discover your own personal insanity, you must begin to trim the fat. Stop doing what ever is not working and try something else. If you are doing absolutely nothing, for example, and wondering why your phone's not ringing… well, you got some work to do.
Earl Nightingale stated it perfectly (truth be told, everything that came out of that man's mouth was perfectly stated). He said: People are where they are because that is exactly where they really want to be – whether they will admit that or not.
Profound, no doubt. But really, what he's suggesting is that we all have the ability to achieve anything we set our minds to.
In order to achieve different results (new job, new lifestyle, financial freedom, more time with family…) you must change part of what you are currently doing that is not working. That is the first step in realizing your full potential.
Once you make one small change, the world around you begins to support your small effort and slowly but surely you will start to see things around you in an entirely different light.
I assure you, the world responds accordingly to what you focus on.
So, are you insane? Let me know with a comment below…