How To Be A Better Pet Sitter – Part 2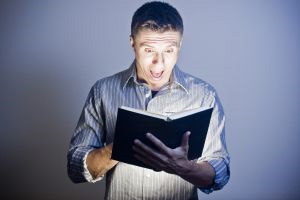 In Part 1 of this series, we focused on bringing out your best in you to win over your potential clients. I followed that by pointing out the fact that if you don't do your best to add that person to your new client list, someone else will.
And finally, I revealed the 6 rules to bring out your absolute best.
Today in Part 2, you're going to discover how to be a better pet sitter by 'amazing' your potential clients. How, you ask? Simply by giving them exactly what they want even when they had no idea they wanted it to begin with.
Let's see if we can make some sense of all that.
Who Wants A Burger?
Let's pretend you and your best friend are out grabbing a bite to eat at a new restaurant. You're in the mood for a cheeseburger and the "Cheeseburger Deluxe" catches your eye on the menu.
Suppose you ask the server exactly what comes on that burger and he responds with, "ketchup and cheese." Clearly there's nothing deluxe, new or exciting about that.
But now suppose he responds with "ketchup, lettuce, tomatoes, and crispy onions all drizzled in our homemade special barbeque sauce."
Whoa! Perhaps you've never had homemade barbeque sauce drizzled on a burger before, but now that he mentions it, that's exactly what you're in the mood for.
You no longer care about price and you know you can't find that homemade barbeque sauce anywhere else. A round of burgers for the table.
Start By Thinking Like Your Clients, Not Like Other Pet Sitters
So, what do burgers have to do with pet sitting?
Well, all too often, we'll spend time reading article after article about ways to become a better pet sitter. We'll try and gain insight from the pet sitter's point of view without ever considering what the client may really want.
The minute you start to adjust your thinking to reflect what your ideal client wants, you'll be in better shape. Don't just offer the same level of service that everyone else does. Add some homemade barbeque sauce to your offers.
Wondering how to get inside your potential clients' heads?
I was browsing through the PSI website recently and came across a section that read, "For Pet Owners." This is an entire library of valuable content that PSI provides pet owners to help them understand and be best equipped for the pet sitting process – Including a section titled 'How to be a Better Client.'
So what would happen if you, as pet sitter, devoured the content and followed each piece of advice that PSI recommends to the pet owners? That's right, you may freak them out at first cause you'd look like a mind reader, but they'd quickly get over it.
Initiate the points that are spelled out in these reports and you'll instantly become a better pet sitter. Imagine taking control of the conversation or meet-n-greet by asking questions like "Is there any food in the fridge that may go bad while you're away?"
"Oh, yea, now that you mention it…"
See that? You already begin to look like the pet sitter of their dreams.
You're A Winner
Here are the 4 sections of content that PSI offers. Add them to your checklist of questions and make your competition look mediocre.
In this section, you'll make sure the animal is up to date on all shots, get advanced notice on favorite hiding places and any unusual habits you should look out for.
Here, you'll make sure you have all the necessary items and products to do the best job possible. You'll know where to find the leash, extra food, paper towels, cleaning products (if need be) and find out if any rooms in the house are off-limits (for both you and pet).
We all know that common household items can be hazardous to a pet's health. Make sure all cabinets, cupboards and pantry doors are securely closed. My Beagle, by the way, would rather drink from the toilet than his dish. (He's a riot.) Make sure toilet seats are kept closed.
That's right, a pet remains safe inside a safe and secure home. A pet sitter's responsibility extends past the well being of the pet. Alternating lights, closing gates and informing their neighbors will help keep your client's property protected.
This is, of course, just one example of many, but spend time thinking like your ideal client to create a better level of service. Also, try thinking about all the things that you yourself would value in a pet sitter and add those to your mix.
Like, if you could magically create the perfect pet sitter experience to care for your pet when you left town, what would it look like? Would the pet sitter leave you cupcakes to enjoy? Would she leave a poem behind detailing the time shared with your pooch?
As you can see, turning the tables to think like your clients, opposed to thinking like other pet sitters, could give you the competitive advantage you so rightfully deserve. Now who wants to celebrate with some burgers?
Up next in Part 3 of our series, we get up close and personal and ask you point blank: Are you insane?? Stay tuned…