Fully SEO Your Pet Sitting Website – Look Beyond Keywords [Video]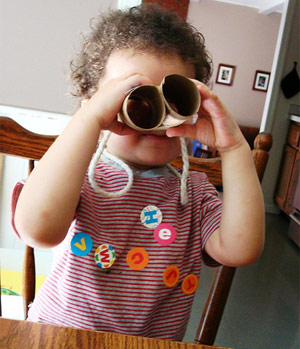 Want to hear a scary fact?  If you are only focusing on keywords when it comes to SEO and your pet sitting website, you are going to consistently miss out on a ton of new clients.
Why is that?  Simply because choosing the best keywords and implementing them on your site is just ONE part of a full SEO strategy.
Unfortunately, just focusing on keywords alone is like just getting partially dressed to start your day.
Sure, you might be decent enough to answer the door, but you're a ways off if, let's say, you have a meeting to attend.
In that case, you'll have to finish getting dressed, put on your shoes and socks, brush your teeth, do your hair, put on some makeup, gather your belongings and get on your way.
Optimizing your pet sitting website for the search engines is an equally as involved process.
And as you'll see in my video, it's not that difficult or mysterious.

Watch This Video Now All The Way Through To Understand The Process
How To Fully and Completely SEO your Pet Sitting Website
I could write a book on each of the steps but I hope they put things in perspective for you and help the process along.
If you have additional questions after watching the video, please leave me a comment below and I'll try my best to answer it for you.
Step 1 – Show up in the search engines for your chosen keywords.
Yes, sometimes easier than done.  BUT, it all starts with finding the right (best, most appropriate) keywords to begin with.
Don't pick these keywords out of thin air, either.  Use the Google Keyword Tool to get started.  Listen to this interview if you haven't done so yet.
Finally, install Google Analytics to see how your site is performing.  Don't know how to install or what to make of the results? That's what I'm here for!  Just ask.
Step 2 – Entice the user to visit your site by clicking on your search result.
If a user doesn't click on your search result, it won't matter whether you land in the results to begin with, right?
The two most important elements to achieve this step are your through your title tag and your meta description (along with your on-page content).
Make your title tag and description unique to each page and make them enticing.
Step 3 – Give the user exactly what she is looking for.
This is a tricky step because many people don't realize how this ties into SEO.  And it ties in on a huge scale.
You have about 5-7 seconds to capture your visitor's interest before they click the back button and look elsewhere.
And get this: Google KNOWS if someone clicks through to your site and comes right back to their search page.
Make your site appealing, make it easy to navigate, and make it user-friendly.
Step 4 – Make it simple for your user to take action and get in touch.
Ask yourself this question: "What do I want each visitor to do before leaving my site?"
It may be to call you, fill out your contact form, or to set up an appointment.
Whatever it is, make certain your website is designed to achieve that goal.
Stay Tuned For More On SEO…
I hope you see how keyword research is only one part of a bigger SEO strategy.
If you really want your website to succeed and smash the competition in the search engines, you need to begin to implement some of the steps above.
In the coming weeks, I'll be putting out more goodies dedicated exclusively to SEO.
You have been amazing at telling me exactly what you want and I'm not about to stop now. If you want more on SEO, all you gotta do is ask.
Leave me a comment below so I can keep you among the first notified.