Day 15: Little Shelter Animal Adoption Center
Day 15
Little Shelter Animal Adoption Center, Long Island, NY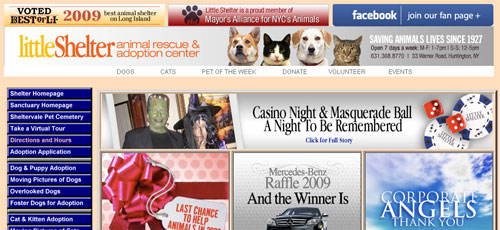 Little Shelter Animal Adoption Center, one of Long Island's oldest no-kill shelters, is dedicated to saving all companion animals whose lives are in jeopardy. Through rescue from kill facilities, rehabilitation of sick and un-socialized pets, and a 100% spay/neuter program, Little Shelter hopes to end pet overpopulation and place all dogs and cats in loving homes. Located in Huntington, Little Shelter is the only animal organization outside New York City that is a member of the Mayor's Alliance.

Editor's Note:
When you've been saving lives since 1927, you can be sure there's a lot to see, read and absorb on the Little Shelter Animal Rescue website. And be forewarned: with pages such as 'Overlooked Dogs for Adoption,' 'Animal Sanctuary', and 'Moving Pictures of Cats,' your heart strings will be tugged at.
The Sponsorship program is for those who desperately want to help out, but do not have the means to adopt an animal in need.
A quick read through of several dogs and cats who need your financial support should have you reaching for your wallet in no time.
I wish I could snap my fingers and make all of the sweet lil guys and gals better. Unfortunately, all the money in the world will not make up for the patience, love, care and dedication that the heroes working at the shelter put in day in and day out.
Consider sponsoring a pet in need today.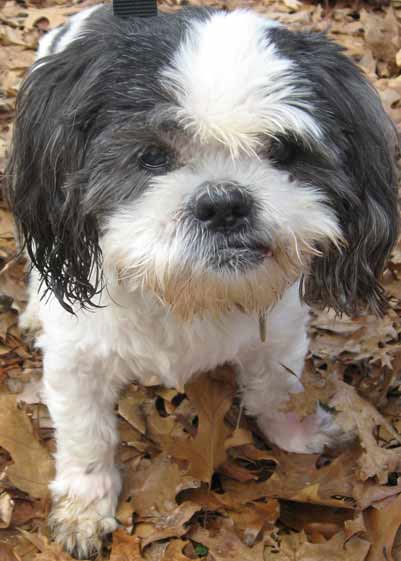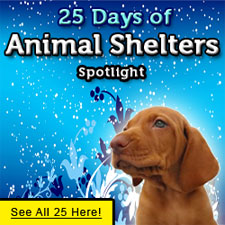 Click banner to view all 25 days or copy & paste this code to place banner on your website: