How to Create the Perfect About Us Page to Gain More Happy Clients [Audio Broadcast]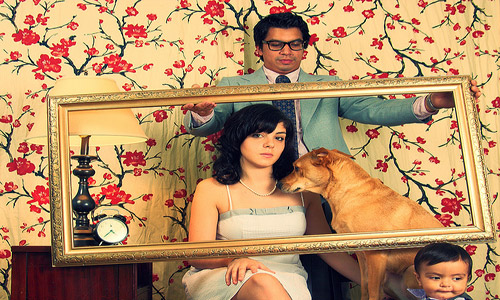 You already know how important your entire website is in regards to your overall marketing efforts, right?
You also know I spend plenty of time teaching you about blog posts, articles, landing in Google, optimizing your web pages and more.
But how often do we speak about the importance of your About Us page? (Listen to the complete audio broadcast on this page.)
Did you realize that your About Us page is in fact one of the most important pages on your entire website?
Why is that? It's one of the few places your website users can connect with and learn about YOU!
(You know, the person they will hire.)
This word is worth repeating: Connection. As with most anything we do in life, we are drawn to the people most like ourselves.
Whether it's in a business partnership, friendship, or romantic relationship, we seek others similar to ourselves.

Your Ideal Client Is No Different.
Even on a subconscious level, every single one of your website visitors are looking to see if you are like them. If they can relate to you. If you have a similar commonality.
Imagine approaching your About Us page in such a way that you put yourself out there and are able to attract the exact clients that you love to serve. The ones who will be a pleasure to work with, use you over and over, and refer business your way.
Master Copywriter Jeremiah Tolbert shows us the way!
Grab a Pen and Paper, and Push Play!
This session is part of our ongoing Summer 2014 Calendar of Events! Join us for the others, too.
In this episoide, you will learn:
-Why your About Us page is one of the most important pages on your entire website.
-How to 'connect' with the majority of your website visitors.
-4 specific things you must include on your About Us page so your users get to know YOU.
-How to begin writing a first draft of your About Us page.
-The correct way to approach the topic of SEO (search engine optimization) when writing your About Us page.
-The ideal length of your About Us page and the exact 'tone' it should have.
-Why Jeremiah Tolbert's two cats are named after Shakespeare characters!
Visit Jeremiah online at Clockpunk Studios. (Link opens in new window so you can continue to listen.)
Over to You
I would love to read your About Us page. Leave a comment with a link to your own About page, or post a draft of what you are working on.
Let's show each other what works so you can land more happy, lifelong pet sitting clients.
photo credit: Kevin N. Murphy via photopin cc