We Are Thrilled To Be Partnering With Pilots N Paws At This Years Pet Industry Conference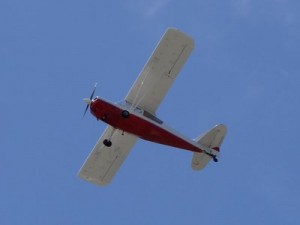 Ask any pet sitter why they got into the business and you will usually hear an answer related to their passion for pets.
Here at PSO, we share your same passion for the safety and well being of animals.  We love to hear your stories of the rescues you volunteer for, the dogs and cats you may be fostering; this generous and giving community we are a part of is astounding.
Which is why we want to give back at the conference.  Each year we choose a non profit to sponsor and this year we are proud to announce that we are teaming up with Pilots N Paws!
A national organization of volunteers whose hobby just happens to be airplanes.
Some people golf, some people watch movies – but if you love to fly and have your own airplane – what a perfect way to rescue dogs and cats from all over the country to help them find their forever home!
Pilots N Paws is a way to connect recreational independent pilots and rescue groups to help save lives.  Literally.
They may get a call to pick up a dog from a crowded shelter who is about to be euthanized and fly him to another state, another shelter, a breed specific rescue group where he will have a better chance of being adopted.
Las Vegas firefighter and pilot Dan Weist will be coming to the conference to meet and mingle everyone and to help spread the word about this program.
How we are going to help (and yes, YOU are included in our "we")
We will be selling raffle tickets for $1.00 each throughout the conference.
Raffle drawings will be held during speaker breaks, lunch, spontaneous shout outs – we'll be keeping on your toes!
Raffle items include a variety of things.  Mundane, every day things like going up in Dan's plane for an aerial sight seeing tour of Las Vegas!  Pretty cool right?!?
Michael Bagley, the professional photographer who is offering head shots will not be taking any money for himself.  Instead, he has asked that you make a donation to Pilots N Paws.  (How much is completely up to you).
What else can you do?
If you have any items that you would like to donate to the raffle, please bring them.  It can be anything from an Amazon Gift Card to a book that has made a difference in your pet sitting business.  Please only bring new items.  Keep in mind that most attendee's will be getting on a plane to head home and you don't want TSA to ping them for having overstuffed luggage.
Pilots N Paws is such a unique organization and we can't wait to introduce you to the great work that they do!