7 Ways To Instantly Become More Credible and Win More Clients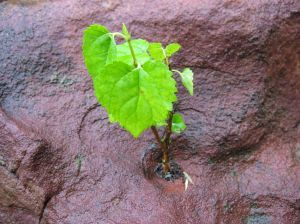 The more a potential client sees you running your pet sitting business like a business, the greater chance you have at gaining that new client. If your clients see you running your business like a hobby or a side job, the less comfortable and willing they'll be to hire you.
90% of your job, as pet sitter, is to gain trust. The pet sitter who gains the trust and confidence wins the client.

I received a call from a potential client the other day who said she met with a possible pet sitter and got the feeling that, "she was the kind of person who would rummage through my belongings while I'm away!"
Needless to say, that pet sitter didn't win her trust or her business.
You may think you are by no means running your business like a hobby or day job, but your clients may see a completely different picture.
Everything is about impression and perception. It's how the clients perceive you that matter.
Thankfully, there are plenty of ways to increase your credibility while operating your pet sitting business. Remember, the more professional you appear in your client's eyes, the better off you'll be.
1. Join pet sitting organizations
Most pet sitters have this one covered. Becoming a member of the popular pet sitting organizations suggests a bit of accountability that your clients will be sure to appreciate.  Most of them also offer you plenty of guidance and advice, so it's a win-win. The popular ones to consider are:
Make sure to list your affiliations on your website. Each will offer you an image you can use to announce your affiliation.
2. Become insured and bonded
Most clients who choose to hire you will want to make certain you are insured and bonded. They are putting a lot of trust in you while they're away and want to feel protected. Most policies will cover you for things like the dog fighting with another dog or an overflowing toilet, but make certain you protect yourself fully with Care, Custody and Control. That covers property and pets in your home or the client's home. You can start your search at:
3. Operate as a Limited Liability Company (LLC)
Aside from the beneficial tax breaks you can receive, operating as a limited liability company suggests that you are serious about your business. It also protects your personal assets if someone decides to sue you for any reason and you get to file taxes on your personal tax return. You can read plenty of easy-to-understand articles on what an LLC is, why it may be right for you and what's involved.
4. Get professional business cards printed
First impressions are everything. As consumers, we are quick to judge and make an assessment based on our initial view of a business. How are your clients first exposed to your pet sitting business? If it's through your business card, how professional is it? You can get 100 super professional looking business cards for under $20 at many places.
5. Accept credit cards as a payment option
Allowing your clients to pay with a credit card is a convenience most will happily accept. Sure, you'll be subject to a 3% fee for each transaction but it may be better than running to and from the bank, chasing down money or bad checks and spending money on gas. Plus, think of the time you'll be saving. Really, the most popular way to go as a payment method is Paypal but here are some other options for you:
6. Get a toll free phone number
For just a few bucks per month and about 4 cents per minute, you can protect the privacy of your cell number by purchasing a toll free phone number that rings directly to any phone you'd like. I've been using this system for a few of my businesses and it works great. You can change the ring-to number online in real time, as needed. Plus, for a few dollars more, you can select a vanity toll-free number like 1-800-555-pets, for example.
7. Start a blog and share your knowledge and expertise
One thing that will help put you above the competition and stand out is your knowledge and expertise. A client wants to know that they are making the right decision in hiring you. Learn all that you can and share your expertise on a blog. The two most popular blogging platforms are: