Are You Treating Your Pet Sitting Clients As Wonderfully As Their Pets?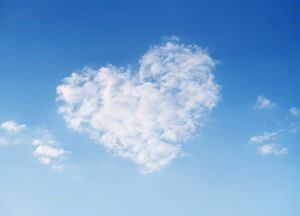 You hear plenty about how to give proper care to the various animals we are hired to watch, but sometimes forget that we must treat the human (the pet owner) with the same care and respect.
After all, it is the human making the decision to hire the pet sitter. Without winning over the pet owner, you'll never get to use your amazing skills as a pet sitter that you've worked so hard to perfect.
My wife and I were recently in the market for a new dishwasher. The one that came with our house has seen better days and has since started to leak every time it was being used.
We headed over to a department store, were greeted by Bill, a sales associate, and spent some time looking at the various models.
My wife picked out her favorite, we set up delivery and, a week later, were washing dishes cleaner than I ever thought possible.
Less than a five days had gone by when a hand-written note from Bill arrived in the mail. (I know, the actual mail!) The purpose of the note was nothing more than to sat thanks for allowing him to serve us and asking us to please stop in to see him in the future.
Bill is a smart guy. He knows the power of that note. He is strengthening the relationship with us and understands the Golden Rule of Sales and Service:
"All things being equal, people will do business with, and refer business to, those people they know, like, and trust."
The note that Bill sent is a link to future business with him. What are you doing to assure your pet sitting clients become life-long happy clients?
Here are 5 simple ways to get your clients to stop in their tracks, take notice and strengthen their relationship with you:
1) Send your regular or on-going clients a note just to say thanks.
An email or hand-written card will do wonders. Let them know you are just writing to thank them for their continued trust in your service and that you really appreciate the opportunity to serve them and care for 'Freckles!'
2) Follow up with an email or note a few days after your client arrives back home.
A 'welcome home' greeting will be highly appreciated. Take this opportunity to not only thank them for the trust they've placed in you, but also ask for direct feedback you can use as a testimonial or review.
"Welcome Home, Bonnie! 'Freckles' and I had a blast together. I can't believe how much energy she has. It's wonderful to see. If you were thrilled with my service, could you please take a moment and reply with a testimonial for my website? …"
Most happy clients will welcome the chance to rave about the amazing service you provided them with.
3) Give an old fashion phone call.
It seems that in today's day and age, we rarely pick up the phone unless we absolutely need to, like for tech support or Dominos delivery. Don't be afraid to pick up that phone and call your clients directly just to thank them and see if everything went according to plan.
This approach will leave a lasting impression. Be prepared, of course, to leave a well thought out voice mail message. Tell the client you are just calling to thank them for the trust they placed in you and it was a pleasure watching 'Freckles' in their absence.
Also, don't be afraid to ask them directly to refer their friends your way who may need your service.
4) Share an interesting article with them.
We are all pet owners and love the animals in our lives dearly. If you come across a great article about 'keeping your dog safe in the summer' or 'signs your cat needs medical attention,' pass it along. It will show the client you are thinking about them 'off hours' and that they are valued as a client.
5) Send your favorite pet a gift.
The next time you're out shopping at the pet store, pick up an item that your favorite furry animal will be sure to love. It doesn't have to be expensive. You've cared for the pet, you know what it likes or what it needs. This will not only thrill the pet but will also show the client just how strong your relationship with her pet really is.
Above all, make sure everything you do is genuine. The last thing you want to happen is to come across insincere. If you can genuinely strengthen the relationship with each client you currently have, you'll continue to be in fine shape.