In this video, Nancy writes asking the following question:
How do you pay your ICs?
Great question, and as you'll discover inside the video, there are 3 distinct ways you can choose to pay your pet sitters.
It all depends on the number of pet sitters you are paying, how often you are paying them, and a variety of personal preferences.
Since starting our pet sitting business, we've gone through each of the methods outlined in the video.

Watch it now:
Here are some links to the resources I mention:
1: Alexia Matak from Payroll Experts
She will discuss and evaluate your current payroll needs with no obligation. Get in touch with her – she is amazing and knows her stuff.
(Call her directly and say 'Joshua Cary from the pet sitting site' sent you!)
http://www.payrollexperts.com/
2: Get hold of the pet sitter timesheet in electronic Word document. pet-sitter-time-sheet.doc
It's all part of my Pet Sitter IC Tool box. Watch the video, read the reviews now!
Like This Article? Then you'll LOVE

Free Access

to

my personal marketing collection!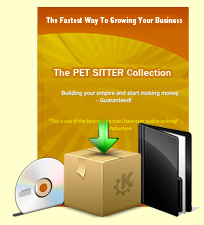 If you're ready for more clients and a website designed to get you there... then you need FREE access to my collection here.

The 10 Easy Fixes To Landing Higher In Google: My complete checklist for pet sitters.
The exact method I use to reach six figures within our first 12 months.
The 4-step process that you need to follow BEYOND just SEO.
Collection includes a manual, report, and an audio interview!