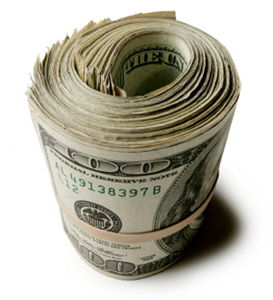 There seem to be a variety of misconceptions about becoming a pet sitter and running a pet sitting business in general.
It looks like the industry has fallen into the "easy as pie, anyone can do it" category, along with "anyone can make money fast from pet sitting."
I see two schools of thought on this subject:
On one hand, since there are no tests to pass or forms to fill out, anyone can open up shop and call themselves a pet sitter and start making money from it.
And on the other hand, it's still every bit a business and requires a certain level of business skill including knowledge that is specific to the pet care world.

Can anyone, in fact, become a pet sitter? Take our poll below.
I've outlined 5 random articles that seem to highlight the pet care industry in the "anyone can do it" light.
1) 12 Ways To Make Money Fast
I recently came across an article titled "12 Ways To Make Money Fast" where the author lists pet sitting (along with an errand or catering home based business) as Way #1 to pad your bank account.
2) Ways For Kids To Make Money
In another article called "Ways For Kids To Make Money," the idea of animal caretaker is listed.
3) How To Start A Pet Sitting Business for Under $500
And a third article explaining "How To Start A Pet Sitting Business for Under $500" suggests that "Pet sitting is an easy way to make a good income without investing a lot of money."
4) What Are Some Ways Kids Can Make Money
WikiAnswers has a post regarding various ways kids can make money, and becoming a pet sitter makes the cut.
5) 26 Ways To Make Extra Money
The Wisdom Journal cites "26 Ways To Make Extra Money" with pet sitting getting in just under the wire at number 25.
What Do You Think?
Which side of the fence are you on? Do you think becoming a pet sitter is an effective way for kids, teens and adults alike to easily make a buck?
Take our poll and leave a comment with your thoughts below. I'll analyze the results in a future article here.
Stop Answering Your Phones!

(Let PetSittingOlogy Do It.)
How does the idea of having
your very own virtual office manager sound?
Listen to one of our happy clients talk about how she uses our service!
Our PetSittingOlogy Office Manager Will:
Handle your incoming phone calls
Sell your pet sitting services to callers
Email new client forms, contracts, etc.
Coordinate meet-n-greets & schedules
and much more to free your time!
...or any number of other things to make your day go smoothly.