Why Your Pet Sitting Logo Is So Gosh Darn Important And How To Make It Stand Out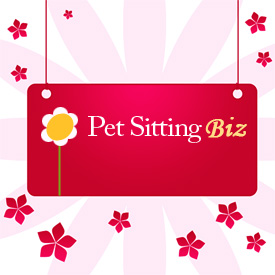 First impressions really are everything. If you do not immediately grab the attention (and trust) of a potential client in a positive way, it'll be unlikely she'll ever become a client of yours.
As consumers, we make quick decisions that help us weed out the abundance of websites competing for our business. The growth of the Internet has quickly leveled the playing field for most anyone to open up shop and sell any product or service they desire.
The goal, however, is to quickly position yourself in the client's eye as professional, reputable and reliable. Here's the best way to do just that.

First, Consider Your Own Surfing Habits
Think about how you yourself go about making a new purchase online. You might start with a general search like, "buy ipod." Naturally, you'll come across the usual players like Amazon, ebay and Apple.
Chances are you've made several purchases in the past with all these companies, but money's tight and you're a savvy shopper and know that a better deal is out there somewhere.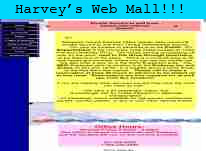 You scour through the search results and come across Harvey's Web Mall selling a brand new ipod for 30% less than the other guys. Sweet! However, once there you notice Harvey's website looks like it may have been built by Harvey's 8-year old child.
Sure, the price of the ipod is listed cheaper than most other places, but will you feel comfortable giving your credit card details and financial information to Harvey? Can you be sure the ipod you'll be purchasing is actually brand new, or that you'll ever receive it to begin with? Probably not.
[By the way, Harvey's Web Mall is completely fictitious and has been made up specifically for use in this post. I have no issues with anyone named Harvey.]
Now, Consider Your Potential Pet Sitting Clients
When a potential pet sitting client is searching around for the best pet sitter, she'll have to consider the same sort of things you consider when making a new purchase. Of course you are professional, responsible and trustworthy, but if a visitor can not get past her initial first impression, you'll never get the chance to prove it – in the same way that Harvey may very well be a decent, hard-working and upstanding business man.
So how then can you make sure to make a good amazing first impression?
Get yourself an amazing logo created
I know what you're thinking: "But I have no graphic design skills and none of my friends do either." Well, you're not alone.
Thankfully, the Internet is full of talented graphic designers who will jump at the chance to create an amazing logo for your pet sitting business. And get this…
You can get your dream logo designed for around $100
You can have dozens of designers fighting for your business
You can receive actual mock ups of your logo from each designer before choosing your favorite
This concept is called crowd-sourcing and it's all part of design contests. Websites like 99designs bring thousands of designers together all competing for a chance to create your logo.
Your job is simply to create a new contest, give some details about your dream logo, set a winning prize amount and wait to judge the submissions as they roll in!
You can also create contests to help design your business cards, letterhead or t-shirts, too.
I've been a fan of 99designs for some time, but here are a few other sites with good reputations you can check out:
I personally believe that spending $100 or so on a professional pet sitting business logo will be one of the best investments you will ever make and you'll quickly see the response from potential clients feeling more comfortable getting in touch with you.