Who Else Wants The Secret Formula For Creating Perfect Blog Posts and Titles?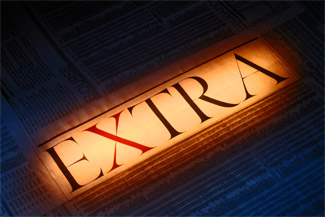 There's been plenty of chat recently on the Association of Pet Sitting Excellence Members Message Boards about blogging.
Some pet sitters are already doing it, some have WordPress up and running but have not yet started writing, and others are not quite sure how to get going.
Whether you realize it or not, blogging on a regular basis will do you so much good that it's not even funny. Seriously.
By simply writing once a day or once a week, you will be enhancing your search engine credibility and will find new visitors to your site on a regular basis.
You will also show your potential clients that you are an expert at what you do. You are saying, "I know what I'm talking about, I am a professional, and you can trust me with your pet."

Think you don't have anything to write about?
Think again. Take some time out and listen to this amazing interview I held with the very person responsible for search engine optimization (SEO) of the MSN.com website. (Be careful though, it's very inspiring stuff.)
OK, after you have WordPress up and running and you know what to write about, it's time to consider the title of your post (easily one of the most important factors when it comes to readership and SEO, alike).
Why is the blog title so important?
For two reasons.
1: Your blog title holds plenty of weight in the eyes of Google. So get it right, and they'll drive lots o' traffic your way.
2: Your blog title is what appears as the big blue link in Google and it's what the user scans to make a split second decision as to whether or not they want to click through and read more.
You want your title to be so catchy, so powerful and so enticing that the majority of users who only get a chance to read your title click through to your site.
The Top Four Places To Find Blog Title Ideas
I'm not going to reinvent the wheel. There have been plenty of articles written about blog titles that work.
Here is a sampling of the best of the best.
10 Sure Fire Headline Formulas That Work
http://www.copyblogger.com/10-sure-fire-headline-formulas-that-work/
How To Optimize Blog Post Titles
http://www.marketingpilgrim.com/2008/03/optimize-blog-post-titles.html
How to Craft Post Titles that Draw Readers Into Your Blog
http://www.problogger.net/archives/2008/08/20/how-to-craft-post-titles-that-draw-readers-into-your-blog/
10 Blog Post Title Templates
http://blogbuildingu.com/articles/10-blog-post-title-templates
How Would You Like 102 Blog Headline Templates?
Those links above should put you heading in the right direction. But to take your blog writing truly to the next level, I got my hands on a powerful report…
Authority Blogger Chris Garrett released a special report that contains 102 proven headline formulas.
As he puts it: "Take these fill-in-the blanks templates and complete them to create your own compelling, click-getting headlines."
I admit I've used many of the formulas for lots of my blog posts (including for the title of this very article).
If you want me to send you over a copy of the PDF report, just leave a comment below, and I'll make sure you get a copy.
Now get writing on your blog!