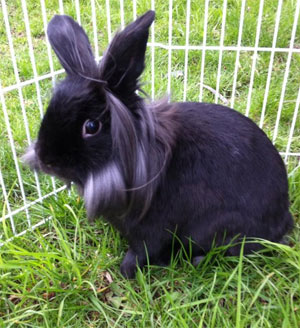 Just a couple of short months ago, friend and pet sitter colleague, Sarah Johnson (of Menly's Pets in Michigan), started a rescue and shelter for bunny rabbits.
It's called Beyond Easter Rabbit Rescue – and she has already successfully adopted out her first bunny; "Sherlock!"
(See the rabbits on Pet Finder.)
In the past, I have interviewed Sarah on 2 different occasions.
For one, she is not only a very successful pet sitting business owner about to reach her first six figure year, but she is the youngest professional pet sitter I know.
Currently just 21 years old, Sarah launched her pet sitting business just out of high school at 18.