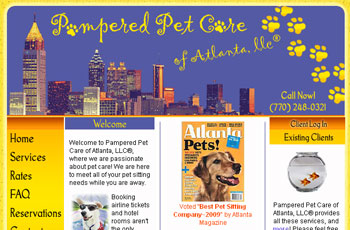 I recently had the opportunity to chat with Pampered Pet Care of Atlanta company owner Sarah Paulk on the subject of independent contractors.
Sarah's pet sitting business was voted "Best Pet Sitting Company" in 2009 by Atlanta Magazine and with a roster of 13 independent contractors on board, the company must be doing most things right.
In this open and honest interview, Sarah walks us through the step-by-step process of finding, interviewing and hiring the perfect IC for your team.