Life and Business Lessons Learned from My 1 Week Old Daughter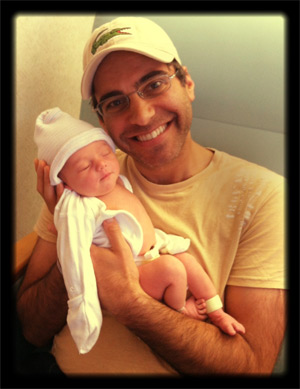 OMG – I can not believe I am a father!
My wife Heather and I gave birth to Danica Irene on Monday, June 17, 2013 at 3:04pm. She entered the world at 6 lbs 15 oz. and 20 inches in length.
I'm quickly discovering that being a good dad requires many of the same qualities and traits as does a good business owner.
I've been a pet sitting business owner since 2008, and have run other online businesses since 1999.
And while I've only been a dad for 1 week (at the time of this writing), it's becoming crystal clear that many of the same traits I have had to perfect as a strong business owner also come into play to become an amazing father.
The 5 Things I've Learned As A Dad Just 1 Week In.
Here are the similarities I've noticed:

1 – Responsibility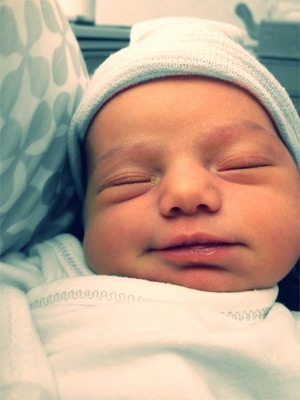 A successful business requires plenty of responsibility. You are responsible for every part of your business, including the actions of your staff.
You also have to return calls when you say you will. You have to show up to consultations on time. You have to continually learn how to properly care for animals in your care. You have to hold on to the client keys.
All things that require a great deal of responsibility.
Responsibility in Babyhood
They say in life all that is truly required is food, clothing and shelter. Clearly, many more things are necessary for a happy, healthy baby but even just focusing on the three listed can fully occupy your time.
Being a responsible family man is something a new dad needs to perfect everyday.
There are new challenges and new requests that continually pop up. Along with my wife, I am responsible for all of them.
Making sure you are a responsible business owner and father will greatly ensure your success as both.
2 – Maturity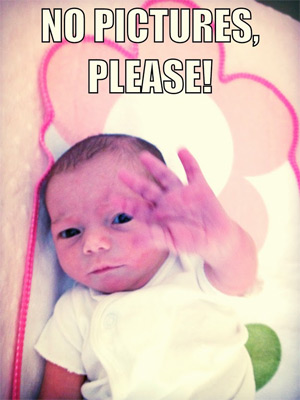 Being a mature adult is required to run a successful business and to become a wonderful dad.
Sadly, we have all seen out fair share of both immature pet business owners (slandering the competition, copying elements of your website, operating without insurance, stealing from clients, etc) and immature fathers.
Nothing stops an immature person from becoming a pet sitter or becoming a father. And it has nothing to do with age.
However, being fully mature will greatly increase the success of both.
On the pet sitting business side, maturity requires you to enter into binding agreements, maintain a business persona, and develop professional relationships.
Maturity does not mean "all work and no play" – in fact, the more you can properly incorporate a little of both at the right time, the more successful you'll be in both business and father role.
3 – Priorities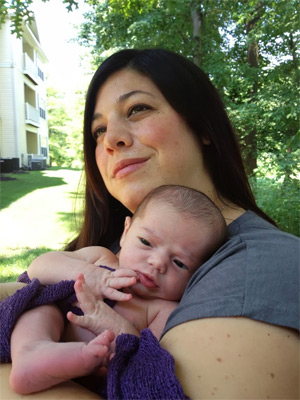 Priorities are one of the strongest elements at play here.
As a business owner, your priorities can make or break your business. Knowing when to focus on what can hugely influence the outcome of your success.
For example, should you spend your time on revamping your website? Or is it best to go out and network in your community?
Do you spend your money on a graphic designer to help with branding? Will writing a set of blog articles now be time well spent?
There is a never-ending number of tasks to complete and your job is to best determine the order in which these get completed. These choices and decisions all become your priority.
As a father, your obvious priority is now to your baby and family. All decisions funnel trough that lens and help guide your decision.
Going out with friends, socializing, meeting new people are no longer at the top of your list.
4 – Your Team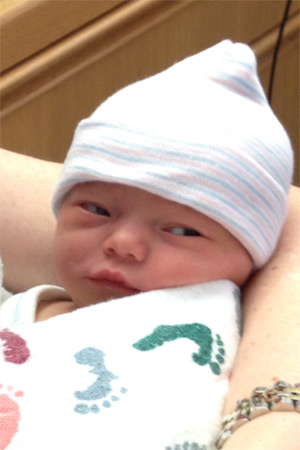 The company you keep now plays an increasing important role.
As a pet sitting business owner, your team might include your online community to bounce things off of, your attorney and accountant, your web guy, a local vet, or any number of resources that help manage your sanity.
As a new parent, the mom/dad team is vital. As is the parents, family, friends, neighbors, and doctors, all providing needed resources such as clothing, toys, furniture, diapers and other accessories, and advice at 3am!
To operate as a pet sitting business owner or a new dad without a solid team in place is extremely challenging, to say the least.
5 – Unconditional Love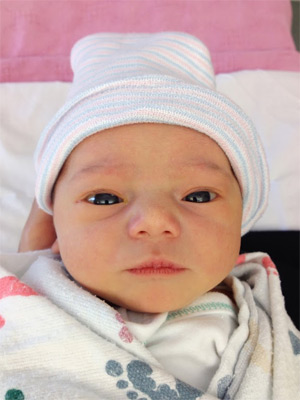 The popular saying among running a business goes like this: "Choose a job you love, and you will never have to work a day in your life."
The point is that you simply must love the work you do or else any sort of success will be near impossible. Loving what you do day in and day out keeps you motivated, inspired and providing stellar service.
You must learn to love your business through all the phases of start up, struggle, financial stress, profit and growth. In other words, you must love that business of yours unconditionally.
Sound the same as to how you should treat your child?
We all require, desire and deserve unconditional love to be our best. Show your business and child unconditional love and they both will thrive.
Over To You
I was told by many fathers before my daughter was born that "life will never be the same" once she is born. Boy, were they right! Welcoming my baby girl, Danica, into the world is a true miracle like no other.
I love every minute of being a dad, and I can't wait to see how it positively affects all other parts of my life. Thanks for being a part of it with me.
So, what do you think? Have you experienced these qualities in both life and in your pet sitting business? Your comments below are appreciated.