Is That Pet Sitter You're Hiring An Independent Contractor or Employee? Find Out Here.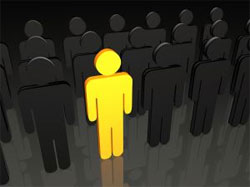 It's perhaps a pet sitter's dream: to become so busy that you can no longer perform all the pet sitting jobs yourself.
What do you do? Hire another pet sitter to do the job for you.
However, it is imperative that you, pet sitting business owner, determine if the person you're bringing on to do pet sitting jobs for your business is actually an independent contractor or an employee.

In order to make a proper determination, you must first analyze the business relationship you currently have with the person performing the pet sitting jobs.
The IRS, of course, will happily provide you with answers.
They provide specific categories you must use to help evaluate whether a pet sitter is an employee or an independent contractor.
The 3 Determining Factors are:
1) Behavioral
Behavioral control refers to the right of the business owner to direct or control how the work gets done.
In a typical office environment, it's easy to see how an employer has every right to dictate when you come in to work and the exact manner in which you perform your job.
In the pet-sitting world, you'd have less control if you were dealing with an independent contractor. Legally, you cannot dictate how the work gets done. You can only provide the details of the job, such as client name, address and pet information.
The more instruction given, the more you start to fall into employer role.
The following elements all lean you towards employer:
When to do the work ("You must show up at 9am…")
What tools to use ("Take this form and ask the client…")
Where to purchase supplies ("Go get a 6-foot leash at the pet store on Main…")
Surprisingly, training an individual suggests to the IRS that you want the job done in a specific manner. Hence, you're an employer.
2) Financial
How you pay a pet sitter for performing a job can have a significant impact on whether that person is an employee or independent contractor.
Most often, an IC will have out-of-pocket expenses that are not reimbursed. For example, if your pet sitter bills you for gas and lunch money, you're dealing with an employee.
An independent contractor will also understand that there is no guarantee of work or regular payment. Employees, on the hand, will usually receive a weekly salary.
Finally, an independent contractor has every right to solicit other avenues of work, including work from other pet sitting companies and other pet sitters.
3) Type of Relationship
The type of relationship you and your pet sitter have is the last way to help determine whether you have an employee or not.
First, you can look at written contracts between the two of you to help determine your relationship. Be forewarned that simply agreeing in writing that the person is working as an independent contractor does not make it so.
If you award your pet sitter with benefits such as insurance, paid vacation, sick days and a 401K option, you are more likely to be dealing with an employee.
Wrapping It Up
Past cases have proven that no one single factor alone can determine the type of business relationship you have with your pet sitter. But rather, a complete and thorough look into all aspects must be considered.
Take an honest look at the degree of supervision, direction and control you place over your pet sitter to get a good idea.