How to Target Multiple Cities with Your Pet Sitting Business Website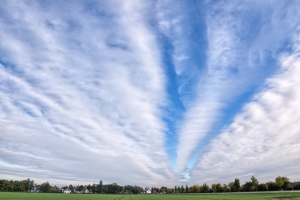 How many different areas, cities or neighborhoods does your pet sitting website target?
Chances are you want to appear in the search results for more than just your city + [pet sitting keyword], right?
So how exactly do you show up for multiple cities that you currently serve?
In order to answer the question, let me take a step back for a minute to make this one point:
When we are talking about your pet sitting website, Google sees your site as individual pages, not as one full website.
So when somebody does a search for (as an example) 'Seattle pet sitter' it is not going to return your full website in the search results, it will return an individual page from your website (the most relevant pages from your website).
Most typically this will be your home page, but not always the case.

One Keyword for One Page
The rule of thumb is this: You need to target one keyword (or key phrase) per page on your website.
Maybe your home page is targeting 'Johnson City dog walker' – that might be your top, main and most important keyword.
Now, what if you want to rank for 'Cleveland pet sitter'?
You create another page – perhaps under the title of 'Services' – and you target that page for 'Cleveland pet sitter'.
Example of Pages
'Johnson City dog walker' might look something like this:
Create a new page with the menu item titled 'Dog Walking.' Then on that page, create your headline (or page title) as 'Johnson City dog walker will make your pooch sing with joy!' (notice your key phrase that you want to target is there).
All I did was use the key phrase in a natural way that will also get your user to stop and take notice.
What stood out in that title?
The 'make your pooch sing with joy' part, right?
So on the page, simply make sure you talk about how happy your potential client's pooch will be after your exquisite care (what will you be doing that will be beneficial to the pet?).
Now, you will create original content of at least a few hundred words discussing your dog walking style, technique, experience, etc. You will include client reviews, photos and more.
For the keyword 'Cleveland pet sitter' you will create a menu item titled 'Pet Sitting' and use your keywords in your title ('Cleveland Pet Sitter provides loving pet care with a twist!').
And on this page you will create different content than your other page, showing videos of your happy clients, while answering your potential clients' questions. Also, you will list a few things you do differently than others, or differently than other options such as friends and family (addressing the 'with a twist' part).
Remember: You do not want to rank a page for multiple keywords. You want to target each page for a different keyword set. You want to target one keyword per page.
Each Page Needs To Be Chock Full Of Original Content
I get it: Nobody likes to write a bunch of words (makes us feel like we are back at school, right?).
However, writing is one of the quickest and most recommended ways to stay near the top of the search results. Period.
You need not be able to write like a Harvard grad. Simply write in the way you speak. It will literally do you wonders to add pages of content to your website.
If you prefer to speak rather than write, you can do what I sometimes do when I'm driving and have an idea for content.
I will grab my smart phone and record my thoughts into the voice recorder. Then, I either transcribe them later, or hire someone from Fiverr.com to transcribe my audio for me. With a going rate of $1 per minute, it is well worth my time.
While you may have heard to target different cities with different pages, you do not simply want to take one page of content that targets '[city] pet sitting' and replicate the exact same content while *only* changing the city name.
You will want to create brand new, original, content targeting that new key phrase.
Final Thoughts on Geo-Targeting
Final Thought: As you know, there are no guarantees when it comes to where you will rank when a potential client searches for your service. Simply placing some keywords on your page is a start but it is just that – a start.
There are many additions and adjustments that you need to take into consideration when trying to rank for specific words. These considerations are unique to each website but always come down to the same rule:
Create a constant flow of unique, original, and relevant content for your visitors to consume and you will always be ahead of the curve.
This flow of content can be in the form of blog posts and articles or in the form of simply answering the most common and typical questions that your new potential client will want to know.
You work in your business day in and day out. Think about what questions, topics or concerns you are always addressing in some form or another with pet owners.
For example, you can easily create new pages of content that detail things like:
What happens on the meet-n-greet?
How can you assure me that my keys are safe with you?
What happens if my pet becomes ill in your care?
What are your back up plans if you are sick?
What happens on the first phone call?
Extra Bonus: There is a solid reply to a similar question on one of the top SEO message boards here: http://www.seomoz.org/q/targeting-cities-and-services (opens in new window). Read what the first commenter has to say on the topic.
Your Turn – Inside The Conversation
In the comments below, let me know what your main home page keyword might be, and what other cities you would like to target.
PS – Keep your eyes peeled for my upcoming training on this very topic – SEO.  It will be a 'do it yourself' 'walk you through' 'and step by step' approach to get your current pet sitting website exactly where you want it to be.