Google Voice Invites Available Now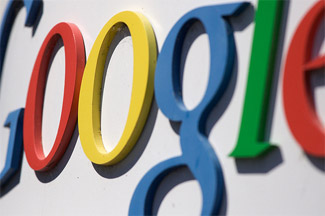 I love all things technology. Rarely, though, does something as cool as Google Voice come along.
I've been using Google Voice (GV) for several months now and I am in awe of the service and capability.
In a nut shell, GV provides you with one phone number that you can tie to all your phones. It's not a phone service, but rather a way to manage your phones.
Initially, the service was in beta and accounts were given out by Google by invite only. They have now begun to change all that.

Get Your Google Voice Invite Here
Google is now providing current GV users the ability to invite others to sign up for a free GV account. If you'd like an invite, continue reading below.
If you are brand new to Google Voice, here's a short list of some of the wild, crazy and freaky things possible:
Automatically have your GV number ring to any number of phones.
I'd much rather chat on my land line (home phone) but I'd rather keep that number private. Solution? Set my GV number to ring on both my home line and cell phone.  That way, I'll never miss another call and I can choose to answer my home phone.
Listen in before taking a call.
Not sure who is on the other end?  Want to screen your call first?  Send any call to voicemail and listen in WHILE the person is leaving a message for you.  Decide you then want to take the call? No problem.  Connect directly to the caller at any time during their message.
Set specific rings or greetings based on your address book.
You can set GV to play certain voicemail messages from specific phone numbers.  For example, create one greeting that plays for your family, another that your friends hear, and a third one (perhaps your business greeting) for all other callers.
'Need To Mention' Features
Some other crazy cool features include:
Conference Calling (add others to your conversation)
Call Record (record calls and download file)
Call Switch (switch phones during calls!)
Block Calls (based on incoming phone number)
Place Calls (keep your real number private by placing calls through the GV system)
OK, obviously I'm a big fan of Google Voice and all things Google, in general.  If you'd like an invite (I currently have 3 remaining), leave a comment below saying how you intend to use the service or why you want one.
Also, if you HAVE a GV account and want to add your invites to the mix here, let me know.
Read more about Google Voice on its official webpage.