Help, I'm just so frustrated with my pet sitting website!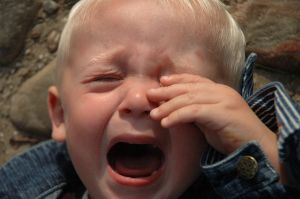 See those words up in the title above?
Take a guess how often I hear those exact words?
Whether it's about getting your pet sitting website up and running properly, trying to land in Google, or trying to make a simple update, managing your own pet site does not have to be confusing, difficult or the source of major aggravation.
And to add a bit of good news to the mix… Do you know how easily frustration in general can be cured?
Why Do Things Create Frustration To Begin With?
The definition of frustration is clear: The feeling of being upset or annoyed, especially because of inability to change or achieve something.
We usually become frustrated when we are not able to complete a task that we otherwise believe we are skilled enough to complete.

And the ONLY reason we become frustrated is because we do not have the full picture. We are only missing a piece of the puzzle.
Maybe you are frustrated because you do not have TIME to work on your site.
Maybe you feel like you don't have the MONEY right now to invest in your website.
Maybe you do not have the right TOOLS or resources to get it done.
Whatever the case, I'm hoping to ease most of that frustration for you in my upcoming free webinar.
Mark Your Calendar for This Coming Wednesday, June 20, 2012.
You and I will be taking a virtual Walking Tour of WordPress.
As a pet sitter, WordPress is a popular choice to build, customize and take control of your website.
You won't want to miss this one, as it is perfect for those who know nothing about the benefits of using WordPress and those looking to take their current knowledge of WordPress a bit further.
In this hour-long content filled webinar, you'll discover:
What exactly is WordPress and why it is so popular.
Why Google appreciates and loves websites built with WordPress so much.
How simple it is to create a complete website with WordPress.
The difference between posts and pages.
What is a plugin and what is a widget?
Plus, ALL of YOUR specific questions will be answered.
Click Here To Reserve Your Seat Right Now!
Watch as Joshua shares his screen with you as the Walking Tour through WordPress begins.
You'll watch 'over my shoulder' from the moment I log into the dashboard and go through adding page content, editing pages, uploading images, and so much more with relative ease. (If you can create a Microsoft Word document, you can use WordPress!)
Towards the end of the presentation, you will also get an inside look into my new pet sitting website system, for those who want to be handed a fully loaded pet sitter website (WordPress powered, of course) that is designed from the ground up to land in Google and bring you more potential clients.
After this Webinar, you will have a complete understanding of what the benefits of using WordPress are, and the confidence to begin jumping right into creating, editing, and managing your own pet sitting website.
Space is limited to the first 90 pet sitters only. Please register here.
Your Specific Questions Are Encouraged
After you register, please leave a comment below with what you are hoping to learn on the Webinar.