Day 13: Fayetteville/Lincoln County Animal Shelter
Day 13
Fayetteville/Lincoln County Animal Shelter, Tennessee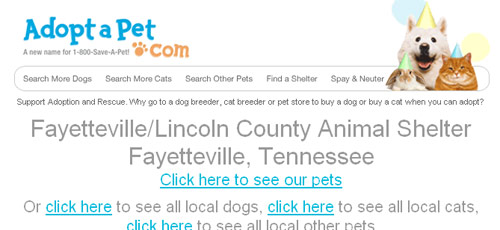 We are the only Animal Shelter around in a 4 county area in a small rural town. Our Shelter is operated by the Humane Society of Lincoln County. We are dedicated to providing proper and humane treatment of all animals that come thru our doors. The Society was formed in 1985 by people distressed over the conditions at the local animal pound and concerned about the needs of orphaned, neglected and abused animals in the city and county.

Editor's Note:
Wanna smile for 56-seconds straight?
Then watch the video below! The Fayetteville/Lincoln County Animal Shelter in Tennessee has plenty of adoptable cuddly and adorable dogs to take home.
And if it's a cat or kitten you're looking to rescue, you'll find no shortage there either.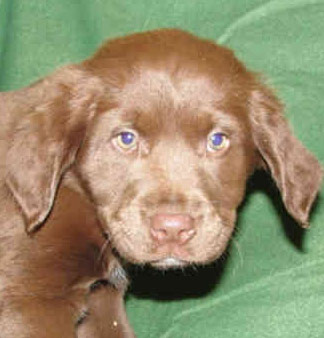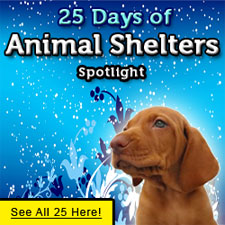 Click banner to view all 25 days or copy & paste this code to place banner on your website: