Do You Drop A Pet Sitting Client If The Dog Becomes Aggressive?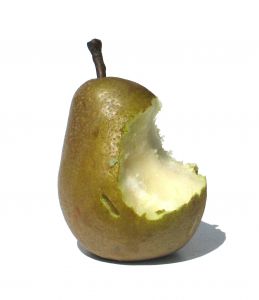 As a business owner, you are faced with dozens of decisions every single day.
Some are big… ("Do I take on that client even though I see some red flags?" "Do I hire that person or go back to the drawing board?" "Who do I pay to redesign my pet sitting website?")
While other decisions are not so big. ("Should I send a text or email?" "Do I run to the bank today or tomorrow?")
Regardless of size, your ability to simply MAKE decisions will play a big role in the overall success of your pet sitting career.
The Big Decision — When To Drop A Pet Sitting Client
When is it time to drop a pet sitting client because of an aggressive dog?
Is it when the dog draws blood? Or when the dog growls and does not show signs of letting up?
Or is it close to never so you don't lose out on the money?
These are the general choices a pet sitter has when faced with this decision.
I received this question from a Facebook fan and it's a dilemma she finds herself in:

The Message I Received:
I have a dilemma that I was hoping you can help me out with. I'm a Pet Sitter and right now I'm working with a Tibetan Mastiff. The owners recently adopted her and she is 5. I started working with her back in April and everything was fine.
Recently the dog started exhibiting separation anxiety and started growling and barking at me when I come in for our daily visits. I let the owners know and we decided to have me come over again last night (with them there) to meet the dog…. again just so the dog sees that I'm ok.
She was fine with the owners there. She barked a little bit but then stopped. Today I went to come in and she was right at the door doing the same thing — barking and growling. When I opened the door a little more she bit my arm and drew blood. I'm totally ok and eventually I did get her to calm down so I could come in and do my thing.
My question is: When do you decide not to work with a dog anymore because it potentially could bite? I hate giving up the money (the owners wanted me to continue through out the summer and on an ongoing basis) but I'm afraid I could get bit again. Any advice is appreciated! -Julie Barcia
Wow, there is a lot here.
I completely understand Julie's hesitation to give up the client because of the money.
However, what is your safety and well being worth? And what is your personal policy on this matter? If you do not have one, you will quickly see the need to develop one (IE. setting boundaries).
In the question, you phrase it "When do you decide not to work with a dog anymore because it potentially COULD bite?"
That's an entirely different question! Your client's dog DID bite. And it drew blood? Do you think this will be an isolated incident? Do you think next time, or the time after, could be even more serious?
Have you let the owners know of this initial bite? Personally, I would let the owners know of the incident, suggest some training, and graciously end the job.
Even if you do not end the job, a serious talk with the owners about introducing a trainer into the situation is needed.
To me, no amount of money is worth my safety, well being, or confidence (all which could be compromised at any time in this situation).
It's certainly a difficult choice, especially when you had the guarantee of a long term, ongoing client.
What Do Other Pet Sitters Think?
Give us your personal opinion on this topic. The dog became aggressive, started displaying separation anxiety, and wound up biting and drawing blood.
Do you continue to pet sit?