The background: As Alitia and I are getting ready to launch our pet sitting business training course, I knew that some sort of video on the main home page would work well.
We began to think, "What better way to spotlight the life of a pet sitter than by showcasing the qualities that make them wonderful?!"

With that, we created this video:
5 Virtues of the Professional Pet Sitter
Enjoy…
See the video in action on the PetSittingOlogy training site home page.
We look forward to your comments and feedback below.
Like This Article? Then you'll LOVE

Free Access

to

my personal marketing collection!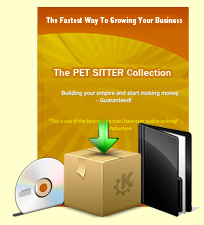 If you're ready for more clients and a website designed to get you there... then you need FREE access to my collection here.

The 10 Easy Fixes To Landing Higher In Google: My complete checklist for pet sitters.
The exact method I use to reach six figures within our first 12 months.
The 4-step process that you need to follow BEYOND just SEO.
Collection includes a manual, report, and an audio interview!