Let Us Help You Start A Pet Sitting Business
Happily become a professional pet sitter!
Do you dream of turning your love and passion for animals into a successful pet sitting career? You have come to the right place! Simply follow our step-by-step plan like so many others have and you'll be caring for your first furry client in no time!
Products
to grow your pet sitting business
Sign up
to get notified of product updates, news, and more
You know that feeling when you come back from an incredible vacation or getaway and it's all you can think about? Or when you return and lay in bed at night amazed at the profound impact it had on your life and business? Yep, it's that feeling with an overall sense of pride and humility (Primility) […]
About
Joshua Cary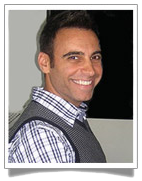 Why PetSittingology Will Help You Grow Your Pet Sitting Business and Gain More Clients.
If you want to use your pet sitting website the best way possible to bring you more business, you're in the right place.
If you want to learn what makes your visitors excited to contact you, you're also in the right place.
While SEO is certainly a big part of gaining more clients, if your website isn't effective, what good will landing in Google do in the first place?
Let's focus on every piece of the puzzle, one step at a time.
With my 12+ years of building websites and learning SEO techniques and design strategies, I was able to bring my wife and I's pet sitting business to hit six figures during the first 12 months.
On this blog, I share with you everything I have done for my pet sitting business and countless of other pet sitters!
Clients
we've worked with
Animals Reign
Mike's Pet Sitting
Housebound Hounds
The Pet Sitter of Boise
Pawrific Pet Sitting