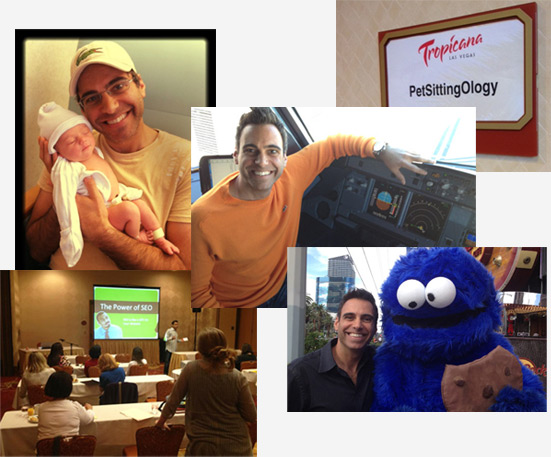 What is PetSittingOlogy?
Pet·Sitting·Ology: a resourceful community that helps build stronger, more professional pet sitting businesses.
We provide essential tools for growing your business, as necessary to your life's calling as a leash and collar.
Whether you're a new pet sitter or an experienced dog walker, you'll become a better business owner with the help of our training, education, tools, resources and community.
If this is you, you're in the right place:
You have big dreams for your pet sitting business, but you need the tools, knowledge and advice to make them come true.
Your website isn't turning visitors into clients. It's not attracting traffic from Google. Or, it's still a scribble on your to-do list.
You're feeling alone in your self-built business, and look forward to connecting with other pet care professionals, both online and in-person at a friendly, welcoming pet care conference like #PSO2016.
What It Means To Be A Pet Professional
You're more than a hired sitter. You're a provider of professional, high-quality pet care services that your clients rely on.
Most of all, you're the founder of a business with the potential to become the best in your local area, providing quality service and pet education, while earning enough to give yourself a comfortable living.
We believe every pet sitter has what it takes to turn a hobby into an amazing career. We provide almost everything you need to get there.
PetSittingOlogy can create an SEO-ready, customizable pet business website packed with all the features you'll need to start attracting clients. No longer will you feel embarrassed to send someone to your website – you'll feel confident knowing it brings out the best in your business.
PetSittingOlogy also provides help with getting your business started. Our pet sitting course will help you learn, step by step, how to form, manage and grow your business. You'll learn how to set up your website, define your services, set your prices, and communicate with your customers over phone and email.
But really, the best benefit you'll receive by being a member of our community is the friendly supportive network of pet-loving business owners who have been where you are, and can help you take the next step.
Who's behind PetSittingOlogy?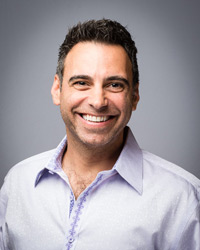 Hi, I'm Josh Cary – the founder of PetSittingOlogy.
My mission is empower pet sitters with the knowledge, tools and skills to feel confident about handling the not-so-fluffy aspects of professional pet care – all things web and business.
After college, I made my start in New York City. I spent 15 years in the Big Apple as an actor and filmmaker, moonlighting as a web designer for local businesses. I learned to design SEO-friendly websites for a wide range of clients, including the owner of a popular pet sitting business. That client showed me the ins and outs of the pet care industry, and I was hooked.
I opened Alitia's Animals in 2008. With the help of my web skills and new knowledge, my pet-sitting business generated its first six figures of revenue within just 12 months.
By 2009, I noticed that many other pet sitting businesses didn't have the basic building blocks they needed to become successful.
I created the PetSittingOlogy blog to share marketing techniques, business skills and industry trends with pet sitters at every stage. It's grown to be so much more.
The PetSittingOlogy Mission
The mission behind everything we do at PetSittingOlogy is to raise awareness of the professional pet care industry. To enhance its meaning. To further define what it means to be a professional pet sitter. We do this through our training, education and community.
The more equipped, skilled and knowledgeable you are as a pet care provider and as a professional businessperson, the better positioned you are to serve the pet parents in your local area. Our role is to provide you a complete tool set from which to thrive and grow.
When pet parents think no longer consider a friend, relative, or neighbor to care for their pet, and when the overriding reputation of our industry has turned to full and complete respect, admiration, and appreciation, we will celebrate our work here together.
Are you with us?
Subscribe for blog updates so you'll never miss another post. You'll get instant access to OPTIN.
Sound Like A Plan?
Begin by gaining

Free Access Now

to

my personal
marketing collection

!
Plus, you'll get my updates so you never miss a thing! (Absolutely No Spam Guaranteed)