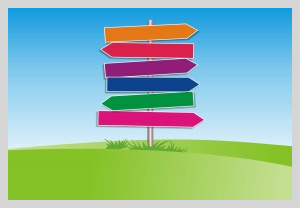 If you could just flip a switch and have your biggest challenge or frustration completed, done, checked off, how good would that feel?
Would you feel a burden lifted? Would you be able to focus on more important things and get to that next level in your business? Of course you would! So here is how we're going to make that happen for you.
I have something very special to share with you on this page, and it's something I know for certain will help you.
No matter what stage of your pet sitting career you are in - just starting out, or just starting to grow, there is no room for failure. There just isn't. I know that and you know that.
My pet sitting business, for example, is one of the most important things in my life.
When Alitia and I first started it in 2008, everything depended on it. Literally.
See, at the time, Alitia was a live-in Nanny for a wonderful family in Connecticut, and I was living in New York City.
The start of Alitia's Animals was motivated as the way for Alitia and I to work together from my apartment.
Everything depended on it. Literally.
If the pet business didn't work out, Alitia would have to continue to work as a Nanny. If it did succeed, this could become her new full time job and we could be together more of the week.

The Pet Sitter Sessions
Q: What are The Pet Sitter Sessions? A: The Pet Sitter Sessions are live Q&A mini-consulting calls that pet sitters attend to get their specific questions answered.
Q: What is available from this page? A: Right now, we have Episode #1 recorded and ready for you to access. Our plan is to hold a new Session once or twice per month that you can attend and get your questions answered, too.
Watch a Welcome Message from Bella Vasta
Gain immediate access to the 2-hour call recording that answers the following 26 questions in great detail!












Get instant access right now.
Yes! I want to get this 2-hour recording right now. I understand that I will get:
Lifetime access to this 2-hour Pet Sitter Session so I can listen at my own pace.
The ability to download the MP3 file so I can listen on the go (ipod-compatible).
Advance notice of upcoming Sessions so I can get my own questions answered.
Email access to both Josh and Bella so I can ask them to expand on a point discussed in the recording.

Jillian MyersThis is one of the most informative webinars that I've heard lately. And I've heard hundreds (literally) in the last year.
4 days ago · Like · 2 comments
Laura BeattieGreat webinar! glad we got to hear from both you & Bella. Wonderful information, just what I was looking for. It really gives me a lot to think about & a more concise direction to move in. Thanks!
4 days ago · 3 likes · 1 comment
Kirsten HallGreat call! Thank you to both of you for answering all the good questions everyone had! I'm feeling more & more confident & comfortable bringing on new Sitters! Thank you!!!!
4 days ago · 1 like · 1 comment