Ready to Rank Higher in Google?
Let This Website Do It For You!
You Handle The Front End.
We Handle The Entire Back End.
Get Your Phone Ringing More Often with this Powerful New Website!
An Industry First! Receive full TEXT MSG support whenever you need it!
Try it right now — Say hello. Ask a question.
Text Joshua and his team anytime at (646) 807-8718.
Point & Click Design
It's powered by WordPress, which means that it's as easy as working on a Microsoft Word doc.
SEO is Built Right In
Getting found in Google is Priority Number One! And your pet sitting website takes that to heart.
Support At Every Turn
You will never feel lost with our top notch phone and email tech support just a click away.
"Landed a new client who called SPECIFICALLY because of our site. She flat-out told me she only wanted us as our website 'is the best in this area.'"
— Nicole Ryan, Pineapple Pets
You Are In Control
It's your website, so no more waiting for expensive designers to make changes for you.

Full Automatic Backup
Sleep soundly knowing your content, files, images, etc are safely backed up. We got you covered.

Created by Pet Sitters!
Developed by Joshua Cary with our industry in mind – it's designed to bring you more clients.

Plus, Your Website Comes
Completely Mobile Ready
Right From The Start!
Take an Inside Tour of the Easy to Use Website Dashboard!
See some of the design benefits you receive on Day 1
Click to Get Everything Under The Sun for Only $19.94/mo.
How Would You Like To Finally Fall In Love With Your Pet Sitting Website?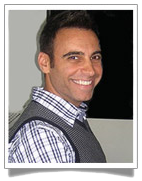 Hey there, it's Joshua Cary here.
You are going to discover exactly how my pet sitting business, Alitia's Animals, reached six figures in pet sitting services directly from our website – and how you can, too.
I'm not just going to SHOW you… I'm actually going to GIVE it to you!
I want to literally hand you the exact design, layout and structure that has been responsible for my success.
I want you to steal it, I want you to copy it, and I'll even set it up for you!
Think about it this way…
My pet sitting website works. And by "works" I simply mean this:
it works by ranking well in Google for many keywords,
and it works well to convert my visitors into potential clients.
You see, the goal of any pet sitting website is not only to rank well in the search engines, but more importantly to get as many of your visitors to take action and get in touch with you, right?
Let me ask you this: How would your business (and life) change if you had dozens of new potential clients getting in touch with you every single month?
Did you really stop for a moment to truly understand what that could mean for you??
Now think about this:
What would happen if you had all those visitors look through your site, and none of them got in touch with you?
Aside from making you sad and unhappy, it will also make Google sad and unhappy – and it will reconsider sending more search users your way.
Read on to get a better understanding of how and why a good solid website is critical to high Google placement…
Click to Get Everything Under The Sun for Only $19.94/mo.

Hi Joshua,
I just wanted to let you know that I gained a new client who just couldn't say enough about my website! This website is definitely worth the money! Thanks so much for doing something like this, you've really saved me from the website frustration I used to have!
Sarah Johnson, Menly's Pet Care

Hi Josh,
Just wanted to say I'm off to a great start with the website! I've gotten 2 new clients and I"m waiting to talk to a third since I went live. These are not holiday clients either :) So I'm thrilled with the results so far. Thank you thank you thank you!
Sincerely,
Dawn Dubelbeis – Owner, Critter Caretakers Pet Sitting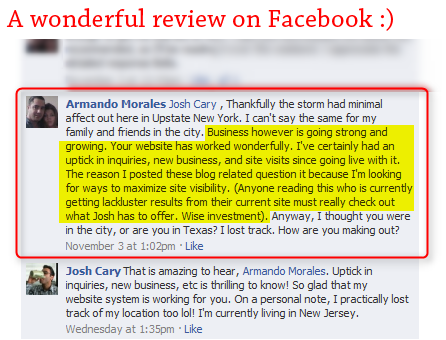 Understand How Google Thinks and You Will Crush Your Competition!
If your website visitors are not reading your content and not getting in touch with you, Google will not be happy with this.
Allow me to explain the logic behind this by introducing how Google thinks.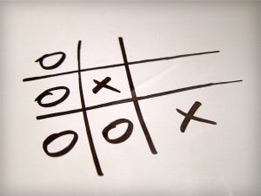 Google is in the business of search (obviously). It's customers are the search users. That is who Google needs desperately to keep happy (or else we would all find a different place to conduct our search).
So, when a user types something into Google, we expect to be delivered a list of the most relevant, high quality websites from the many millions out there.
The more often Google can accurately predict which sites to put high on the list on Page 1 of their results, the more often we (as their customer) will continue to return to Google as our search engine of choice.
Makes sense, right?
So now back to my original question: What would happen if you had 43 visitors look through your site, and none of them got in touch with you?
We know Google is not dumb. In fact, they are smart beyond belief.
Google is so smart, in fact, that they are aware every time a user clicks on a search result, looks around for a bit, and quickly returns to the search results to look at the next site on the list.
This alerts Google that the website the user just looked did not provide the best, necessary or relevant information for the search term provided.
And Google will adjust where that site lands in their search results next time.
Now consider this…
The same 43 pet owners arrive on your site and even just a small percentage of those users look through your site content, and ultimately get in touch with you.
Google, again, is acutely aware of this and will now feel confident sending more of the customers (search users) to your site for that given keyword.
Then you know what happens?
Slowly but surely things start to snowball, and Google starts sending more and more users your way for other similar keywords while more and more of your visitors make contact with you!
Click to Get Everything Under The Sun for Only $19.94/mo.

Joshua,
I have to say how impressed I am so far, especially with the fact that you walk us through how to do most everything. I have tried trial periods with a couple of other sites and when I became too frustrated with trying to create my own site I cancelled.
-Sonya Lucas, Wags and Whiskers Pet Care

Hi Joshua,
I would like to thank you for your help in helping me set up my Website. I have already reached the front page of Google search engine in less than a week - A very effective system.
-Mike Gibbard, Mike's Pet Sitting
The Difference Between Designing For Google and Designing For Your Visitors
So how do you achieve an effective website, that will soon rank well in Google, and convert a majority of your visitors into potential clients?
You have to know exactly how to design for Google and how to design for your visitors.
Allow me to explain for a moment.
Most web designers are in the business of creating websites for their clients that look really pretty.
While there's nothing wrong with that, that is usually where their job starts and ends.
Building a website that is only pretty to look at may never get seen by anyone if it was not built with Google in mind, too.
Many web designers are just that. Designers. They do not know search engine optimization (SEO), on-page content marketing, off-page marketing, and a bunch of other geeky terms that are required to the overall success of your pet sitting website.
That's Where We Come In.
Some years ago, I created the website for my own pet sitting business and was lucky enough to find the sweet spot between an effective website that my visitors would enjoy (both from the design and page content perspectives) and a website that Google would love.
Funny enough, it's no accident that if your site users find your website effective (by addressing their questions and concerns), Google will, too.
I need to repeat that since that is a big secret many pet sitters fail to understand.
When you can create a website in function and design that meets the needs of your website visitors, Google will love you and place your site high in the search results.
It really is just that simple.
So how do you achieve success with a pet sitting website that brings in a bunch of leads every single day?
Glad you asked.
That's where we come in…
P.S. All you have to do is add your own content, and you're done! Plus, I guarantee your happiness and satisfaction.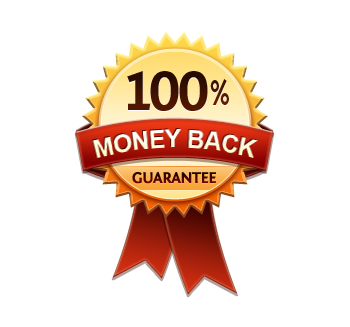 My motto is simple: I'm happy if you're happy.
Take a full 60 days to play around with the system and customize your brand new pet sitting website.
I am certain you will fall in love with it. If, however, you are not completely thrilled and happy within 60 days of signing up, I will promptly refund your money. No questions asked!
Sound like a fair game plan?