I was enjoying my morning coffee earlier, as usual, reading through the Google News headlines to see what the day had in store.
One of my custom news sections has all pet sitting industry headlines and stories, and one in particular caught my attention.
It was an article from the Los Angeles Times spotlighting the new start-up, DogVacay.com.
One thing from the article in particular ruffled my feathers and prompted me to make this quick video.
Make sure to watch at minute 1:53 in the video to see exactly what got me going – and tell me if you don't agree with my stand.


Now It's Your Turn…
Also, discussing the site Dog Vacay in general, I'd like your thoughts on this:
1) Do you think sites like this are your new big competition?
2) Do you now have to start differentiating yourself from these sites, just like we work hard to separate ourselves from the kennel service or 'kid next door'?
3) Do you currently offer in-home boarding?
4) If not, will you consider adding it?
What do you make of all this?
(Here is a link to the original Los Angeles Times article.)
Leave your comments below, and as always, thanks for being part of our community.
Like This Article? Then you'll LOVE

Free Access

to

my personal marketing collection!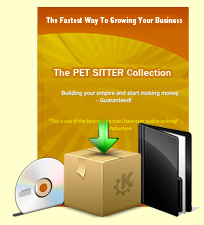 If you're ready for more clients and a website designed to get you there... then you need FREE access to my collection here.

The 10 Easy Fixes To Landing Higher In Google: My complete checklist for pet sitters.
The exact method I use to reach six figures within our first 12 months.
The 4-step process that you need to follow BEYOND just SEO.
Collection includes a manual, report, and an audio interview!