Here's a question I want to pose to you…
I received an email service request from my pet sitting business website, and it got me thinking.
DO you ever adjust your fees (give a discount) based on specific client situations?
Watch this quick 1-minute video to see what I mean.


I'd love your take on it in the comments below.
Like This Article? Then you'll LOVE

Free Access

to

my personal marketing collection!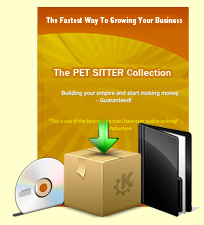 If you're ready for more clients and a website designed to get you there... then you need FREE access to my collection here.

The 10 Easy Fixes To Landing Higher In Google: My complete checklist for pet sitters.
The exact method I use to reach six figures within our first 12 months.
The 4-step process that you need to follow BEYOND just SEO.
Collection includes a manual, report, and an audio interview!